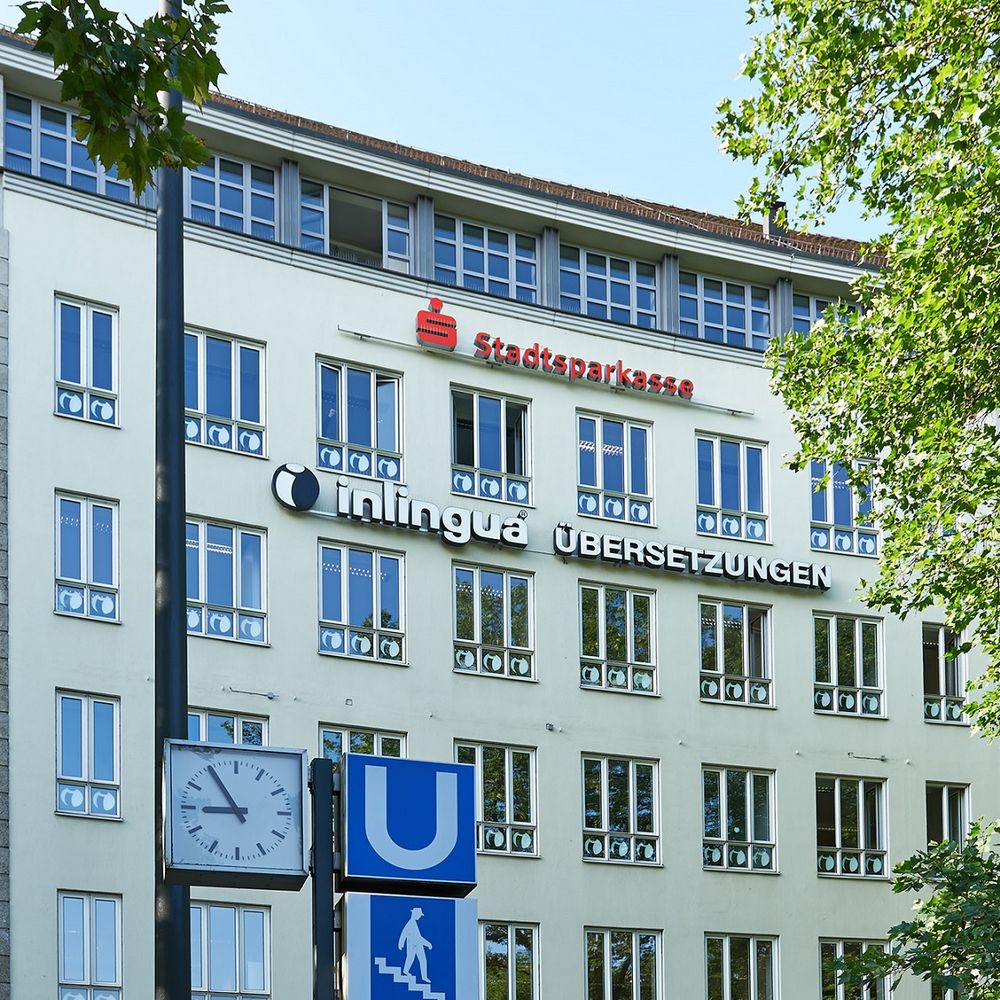 You will find our school in the heart of Munich …

Our address
inlingua Sprachschule U.u.C. Bernau GmbH
Sendlinger-Tor-Platz 6
80336 München
(udder.brains.data on what3words https://w3w.co/udder.brains.data)
Tel: 089 231153-0
Fax: 089 2609920
info@germancoursesmunich.com
http://www.germancoursesmunich.com

Office hours
Monday: 08.00-20.00
Tuesday: 08.00-16.30
Wednesday: 08.00-19.30
Thursday: 08.00-16.30
Friday: 08.00-16.30
Saturday: 09.00-13.00
Tuition times
Mondays to Thursdays from 08.00 to 20.45
Fridays from 08.00 to 18.00
Saturdays from 09.00 to 13.00

How to find us
We recommend using public transport. Our school is right in front of the exit from the Sendlinger-Tor subway (tube) station, which serves the U1, U2, U3 and U6 lines. Several tram and bus lines also stop here.
The underground station of Sendlinger Tor is just one stop from both Marienplatz and the central railway station (Hauptbahnhof).
Use the exit marked "Lindwurmstraße/Müllerstraße".
The Lindwurmstrasse/Müllerstrasse subway exit is currently closed due to construction work. Instead, please use the Blumenstrasse/Oberanger exit. Upon reaching the surface level, cross Blumenstrasse and the tram tracks. Our building is located between Thalkirchner Strasse and Lindwurmstrasse.
You walk through the signposted passageway (received.coughed.paying on what3words https://w3w.co/received.coughed.paying) into a courtyard, where you will find the entrance to the building (udder.brains.data on what3words https://w3w.co/udder.brains.data). Reception is on the 3rd floor.
Parking garages near the school

P09 "Parkhaus am Oberanger"
Approx. 300 m walk from our school
520 parking spaces
Entrance: Oberanger 35

P12 "Stachus Einkaufszentrum"
(Stachus shopping centre)
Approx. 500 m walk from our school
800 parking spaces
Entrance: Herzog-Wilhelm-Str. 11A

P14 "Am Stachus"
Approx. 600 m walk from our school
380 parking spaces
Entrance: Adolf-Kolping-Str. 10