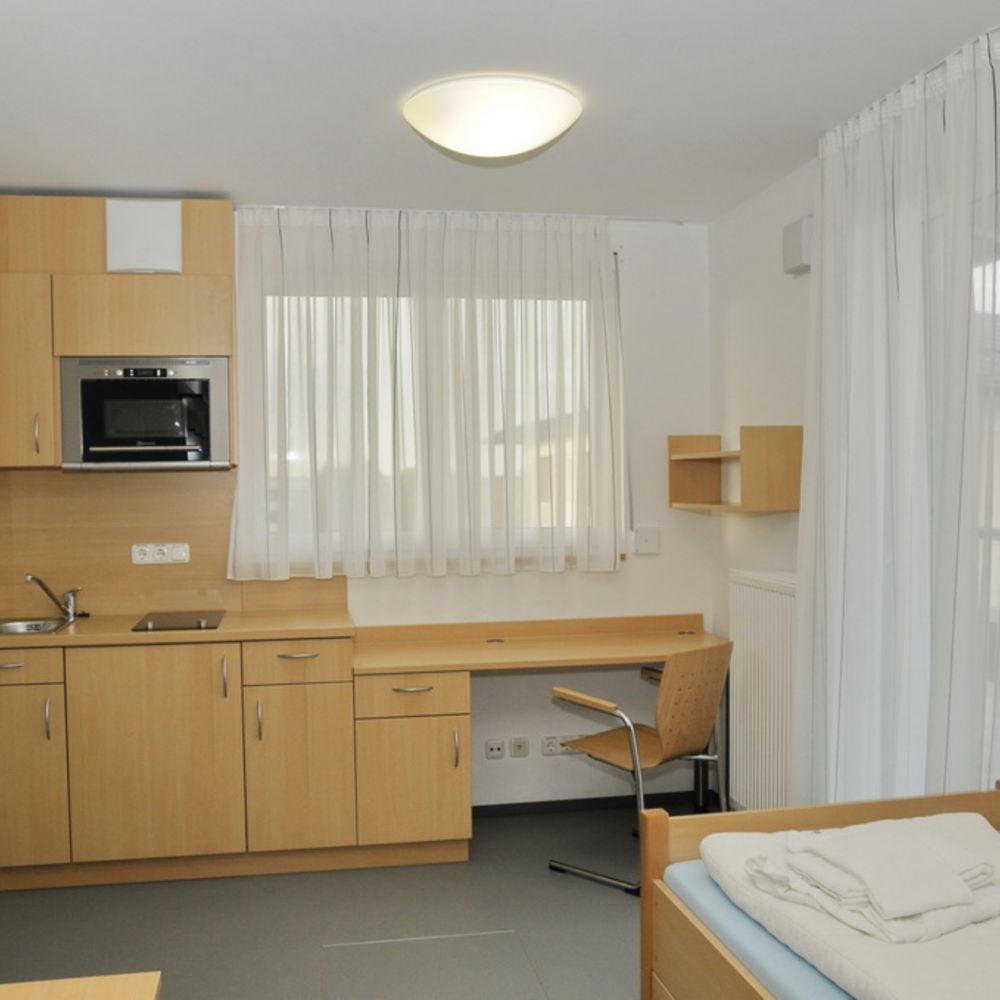 Apartment for language students
Ideal for language students who want to live independently and in a central location.

Single or double bedroom apartments
• With shower / toilet
• Kitchenette
• Fridge
• Desk with LAN connection
• Several washrooms equipped with washing machines and dryers.
These work by means of coins that can be bought from the staff.

Well Situated
• 'Forstenrieder Allee' underground station 300 meters away
• Parking spaces for cars
• Bicycle storage

Freshly prepared meals*
• Breakfast
• Dinner
* There is no meal service on weekends and public holidays; meal service is also limited during school holidays

Recreational
• Own basketball and volleyball courts
• Own fitness room with professional equipment
• Varied leisure activities, e. g. bodyweight training, yoga, etc. ...
• Bar with cheap soft drinks

Pedagogical professionals
• Available around the clock
Would you like to know more?
Great! Thank you for the interest shown. Contact us now:
Tel.: 089 231153-22
E-mail:info@germancoursesmunich.com