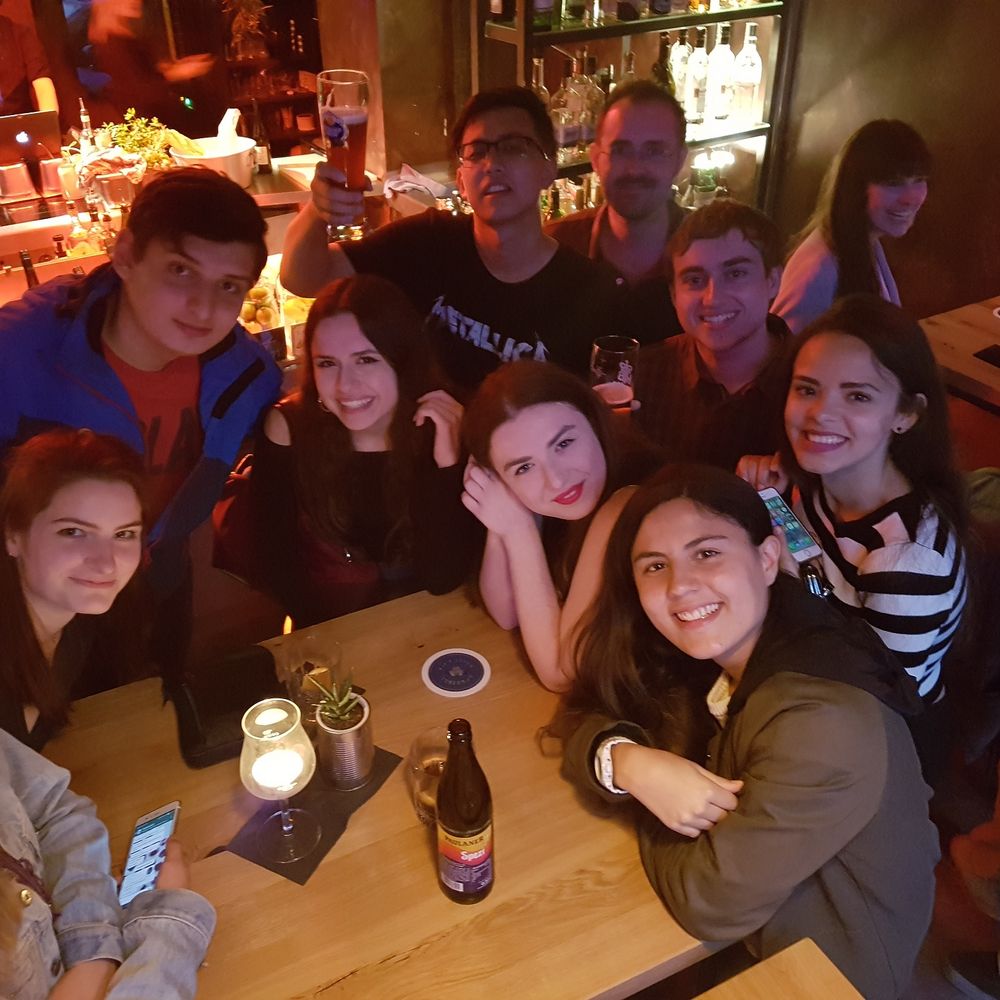 Guided tours organised by inlingua Munich
All year round the school organizes a wide variety of leisure time activities and excursions for you that are accompanied by
an inlingua trainer.
Sample Schedule of Events (from July to September*)


Monday: Beergarden
Tuesday: City Walking Tour
Wednesday: Alte Pinakothek
Friday: Open-air cinema in the English garden
Saturday: Nymphenburg Castle
Sunday: Excursion to the Mountains
*The leisure activity programme is also available in the low season on request.
Guided tours organised by SANDEMANS NEW MUNICH
SANDEMANs New Munich runs tours of the city and day trips all year round. To get a general overview
of the city you can join their famous FREE Tour of Munich.
If you would like to book a paid tour to explore the surrounding area of Munich, you can avail of a 5% discount
as an inlingua student.
Paid tours include:

Neuschwanstein Castle Tour
Towering over rocky crags at the foot of the German Alps, Neuschwanstein Castle has inspired awe and
wonder ever since it opened to the public in 1886. This tour is a full-day, fairytale adventure that is not to be missed!
Day trip to Salzburg
Nestled in the foot of the Alps, on the beautiful Salzach River, lies the picturesque city of Salzburg.
As if designed specifically for picture postcard images, the entirety of this charming city is a
UNESCO World Heritage Site, is the home of stunning views, and quaint streets. It also enjoys the reputation
of being the epitome of Austrian hospitality, is the birthplace of Mozart, the setting of The Sound of Music,
and so much more.

Munich Beer Tour
Munich – often called the "Beer Capital of the World" is a city teeming with beer halls and beer gardens,
where the amber liquid flows without end. Since 1516, Germans have been perfecting the art of making the world's greatest beers, but it´s the laid-back attitude and popular tradition of beer–drinking that has travelers flocking to Munich

Would you like to know more?
Great! Thank you for the interest shown. We will be pleased to send you our offer:
Tel.: 089 231153-22
E-mail: info@germancoursesmunich.com