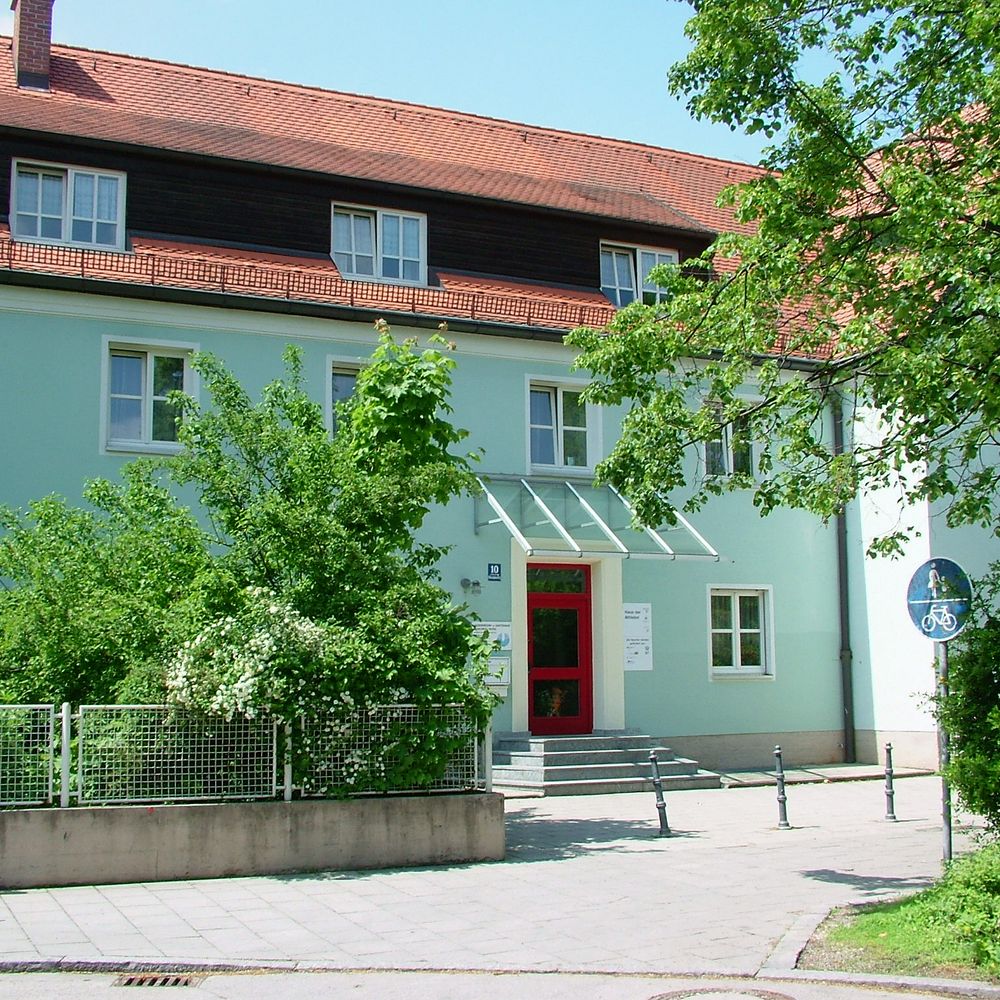 Guesthouse (rooms with shared bathroom)
Ideal for students who want to live on their own in a quiet location.

Location
The guesthouse is in a quiet neighbourhood and close to two underground lines and it only takes 20 minutes to get to the city centre. Associations, leisure activity options such as the outdoor pool Georgenschwaige, the green Luitpoldpark with a hill providing a panoramic view, BMW Welt and Museum and the diverse Olympic area, www.olympiapark.de, are in its immediate vicinity.

Rooms
You have the choice of:
Single or double room with or without board

Catering
The guesthouse has its own kitchen; all meals are prepared freshly.
A rich buffet is offered for breakfast.
Lunch is prepared on special request (registration) and warm meals are served for dinner.
On the weekends, the residents have access to kitchens in the residential areas to prepare their own meals.
Would you like to know more?
Great! Thank you for the interest shown. We will be pleased to send you our offer:
Tel.: 089 231153-22
E-mail: info@germancoursesmunich.com