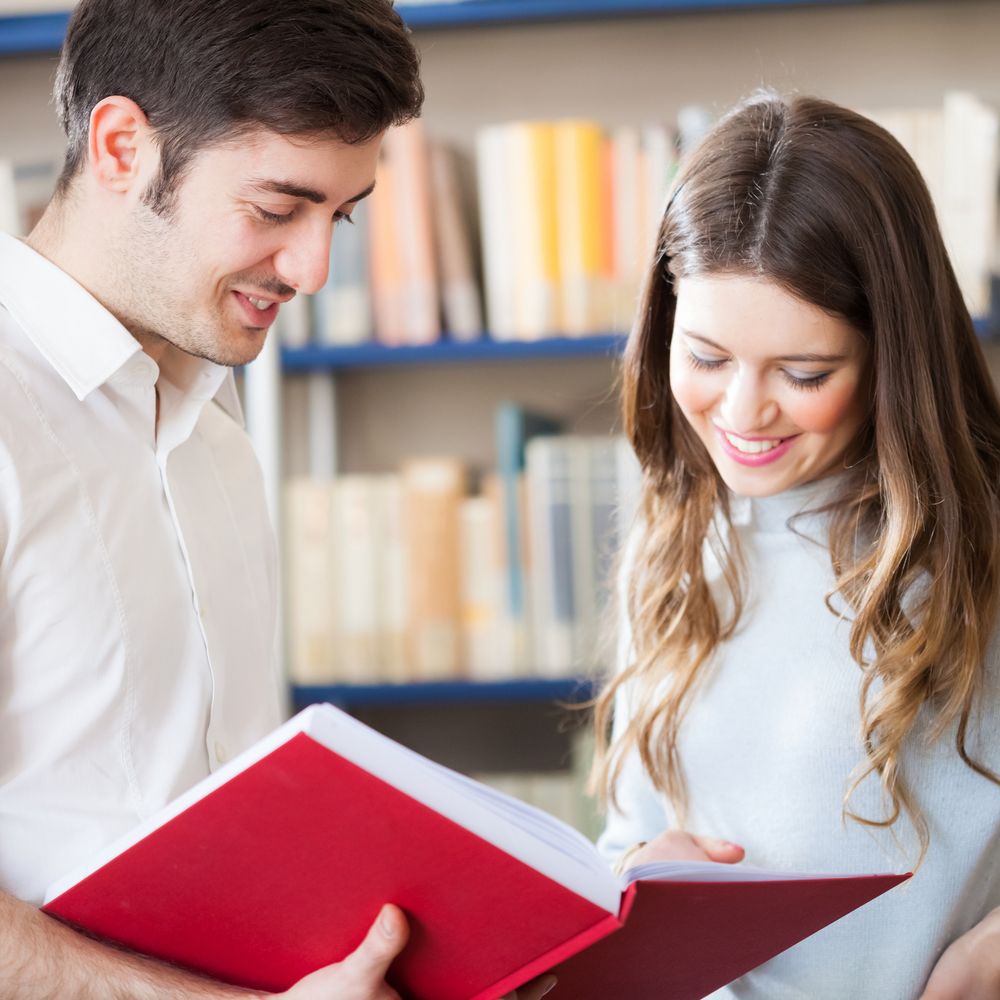 Do you want to learn German fast along with other students who share your goals?
The intensive German course is ideal for students who are interested in learning the German language together with other students. With our intensive German courses you are not only able to learn German fast but also with a sustained focus. Our intensive course program - from levels A1 to C2 - is designed to stress the successful achievement of your educational goals and is ideal if you need German for your studies, everyday professional life or for your private use. From Monday to Friday, you will be taught by one of inlingua Munich´s language trainers.
Free skill assessment and free trial lesson
6 to 12 students per class
Individually determined course length: you decide for yourself for how many months you wish to participate
Personalized course start: the billing month starts on your first day of lessons
A full calendar month of lessons rather than the standard 4 weeks
You choose the type of lessons that suit you best.
In-person classes in our school or online classes (VC) on the inlingua online learning platform my.inlingua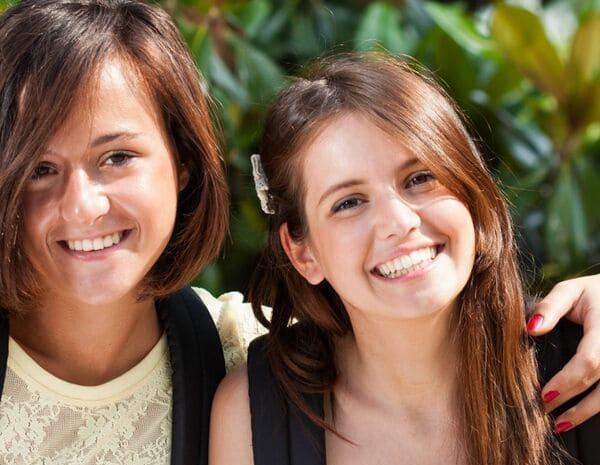 This type of course is ideal for students who are interested in learning the German language along with others.
This course is ideal for students who wish to discuss current affairs in German along with their trainers and fellow students. The course includes 6 lessons of conversation class in addition to the 20 hours of morning language lessons. If you would like to quickly improve your German language skills, this next-level, super intensive German course is made for you.
Intensive German course online
With our intensive German course online, it makes no difference where you are located. Whether you´re in your office, on a business trip, or simply at home, you can connect with your online language teacher from anywhere using any of the most common end devices including your notebook, your tablet, or even your smartphone.
The following perfectly coordinated components are included in your course booking:
• Intensive Language lessons with your inlingua teacher
• inlingua online training platform called "my.inlingua"
• A virtual whiteboard as well as online material to complement the lessons' emphasis on speaking practice
Your technical requirements:
• Fast Internet access, end device (notebook with webcam, tablet, smartphone), headset
Intensive German course Munich (Germany)
If you are looking to attend an intensive German course in Munich, we are pleased to offer you the opportunity to book a course at our school in the center of Munich in Germany! We can even help to find a room or apartment for you if you need accommodation while you are attending our intensive German lessons in Munich.
We offer different types of accommodation:
- Homestay
- Pension with en suite bathrooms
- Apartment
- Hotels
Overview
Programme

Intensive 20

- 20 German lessons per week @ 45 minutes/lesson (i.e., four lessons every morning from Monday through Friday)


Intensive 26

- 26 German lessons per week @ 45 minutes/lesson (i.e., four lessons every morning from Monday through Friday) along with two additional afternoon lessons per day from Tuesday through Thursday
Tuition times

Monday to Friday, 9:00 to 12:30 and Tuesday/ Wednesday/ Thursday from 13:20 to 14:50 or Monday/ Wednesday or Tuesday/ Thursday from 14:55 to 17:20 (depending on prior knowledge)
Number of participants

From 6 to 12 participants
Levels

All levels, from beginners to the highest conversation level. A1 | A2 | B1 | B2 | C1 | C2
Starting dates for local German courses at inlingua Munich

Start at any time (not applicable for absolute beginners)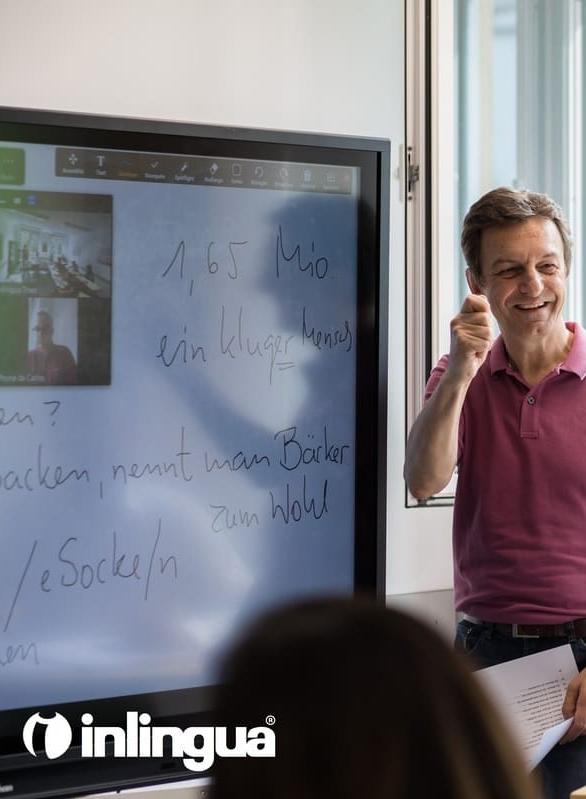 Placement test online
Take the free test!
It will provide you with a reliable assessment of your language skills.